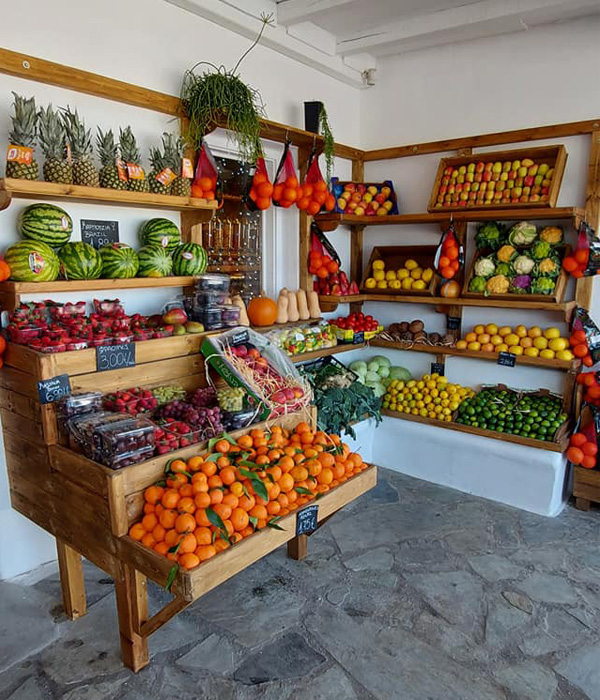 41s' Fruits & Nuts Stories
Grocery Store - Organic Products
|
Mykonos
---

41s' Fruits & Nuts Stories welcomes you to a modern and welcoming place in Omvrodektis, Mykonos, near the Airport, providing on a daily basis fruits, vegetables, nuts, local and organic products from selected suppliers both in Greece and abroad.
With love, experience and knowledge in the field of food and catering, we created a modern grocery store based on quality and excellent service.
In our store you will find a wide range of fresh and packaged food, local products, as well as products from different parts of the world (Asian, African, exotic fruits, etc.).
Our goal is to provide the best possible service to our customers in our physical store, either by undertaking catering for hotels, boats or restaurants.
---
---
Or visit our store in Omvrodektis, Mykonos.
We will be happy to assist you!